Michaels Engineering Geophysics
Dr. Paul Michaels, PE
Boise, Idaho


Open Source Tools for Engineering Geophysics
Email Contact for Consulting: pmsolidx@gmail.com
Email Contact for Academics: paulmichaels@boisestate.edu
Academics: University Web Page
To Use Port 443
 

Welcome 18.206.13.203 Port:443

Browser: CCBot/2.0 (https://commoncrawl.org/faq/)
Time: 23:37:49    Date:Fri 1 Dec 2023

Number of Visitors
---

---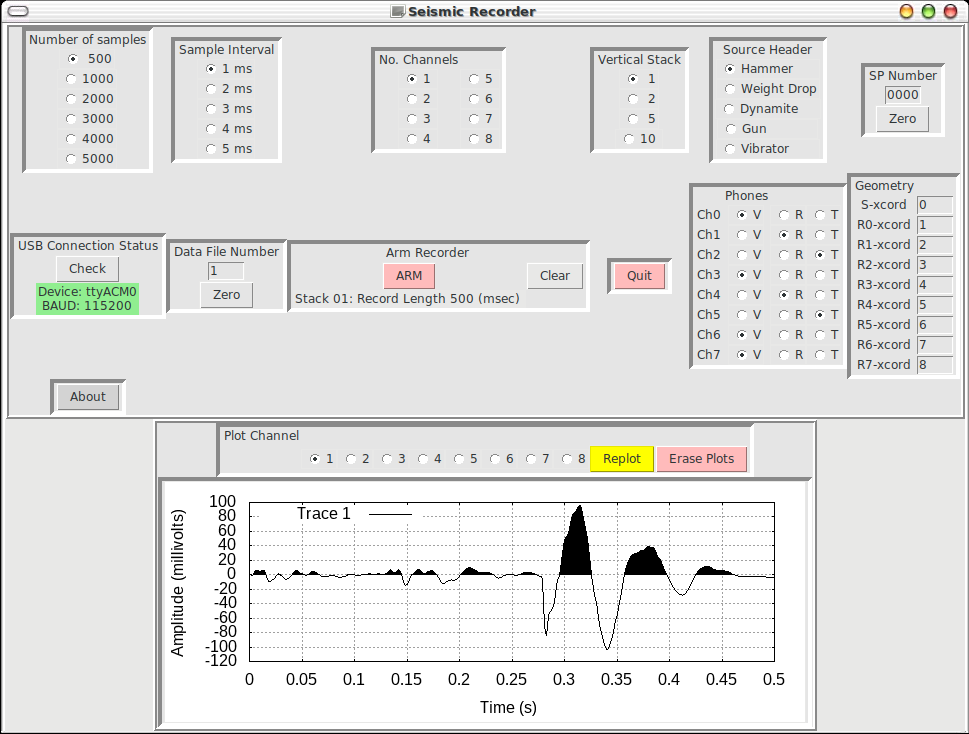 Build Project
This Open Source project is for a fixed gain engineering seismic recorder. It is built around these elements:
Laptop computer running Linux
Arduino Code A16.ino Controls Mayhew Shield ADC, Sends data to Laptop
TCL/TK GUI User Interface, "seisR.tk"
C++ Code "Status.cpp" sets serial and checks USB, called from GUI or the command line
C++ Code "SEIS16v2.cpp" is called from the GUI or can be run from the command line
The project is designed for the experimenter, students, or those getting started in engineering geophysics. The software includes make files, and level 3 optimization is employed for the Arduino code. Instructions for building the pre-amp/anti-alias filter are given. The 100 Hz Low cut is built around the dual OpAmp chip, TLC272 which can be powered by the Laptop computer through the USB cable. Output files are in SEG-2 Format. Applications for this instrument might include Surface Wave or Down Hole recording.
Snap Shots
---
Last Revised 22 January 2023